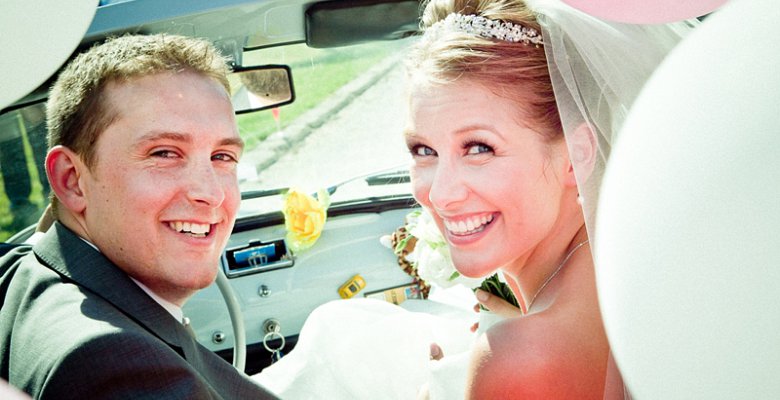 A wonderful wedding venue
24 February 2015 by daniela de luca
.
A wedding in Italy is a unique and special event that requires a unique and special location. Villa Prati offers you all that you could need – wonderful and unspoilt countryside, and a beautifully restored Italian country house with a small private chapel just at the bottom of the hill. The chapel will hold up to 50 guests. The high-beamed ceiling and thick stone walls give the chapel a real feeling of peace and tranquillity, creating all the atmosphere you need for your special day. It will make your wedding a very private and unique event.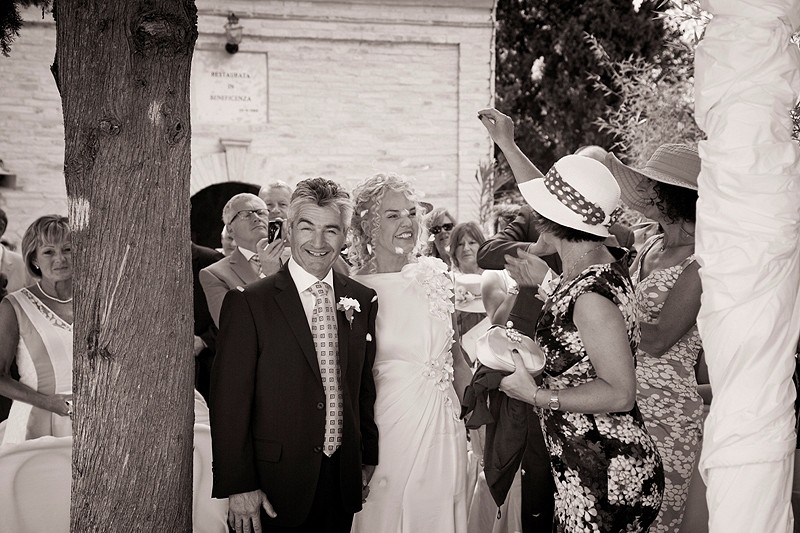 The special features of this glorious location means that in addition to the privacy of the chiesa (chapel), the grounds and rooms of the house are available exclusively for the wedding party. There are five acres of grounds surrounding Villa Prati, and in addition to the chapel the property has 7 bedrooms making it ideal for wedding parties where there is potentially more than one family attending the ceremony. For larger parties, the wedding can be held in the beautiful local town of Mogliano, and Villa Prati then provides the perfect location for photographs and a reception for up to 120 people.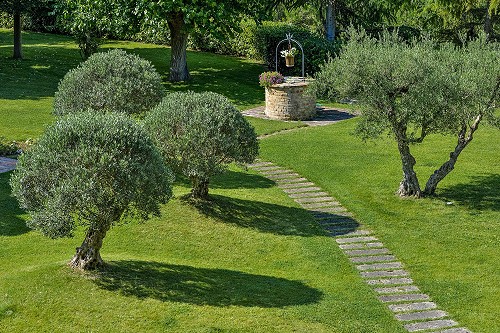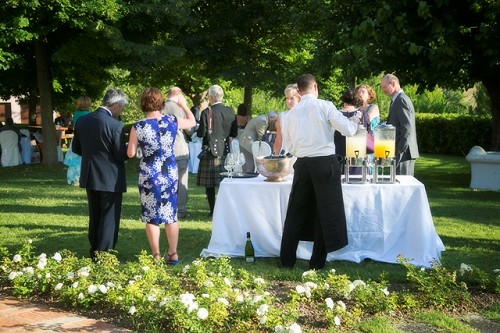 The reception meal – or wedding breakfast – will normally be held in the garden either amongst the olive trees or at the side of the swimming pool. A gazebo can be erected on the grass to protect guests in the unlikely event of bad weather, but also to extend the season from spring to early autumn.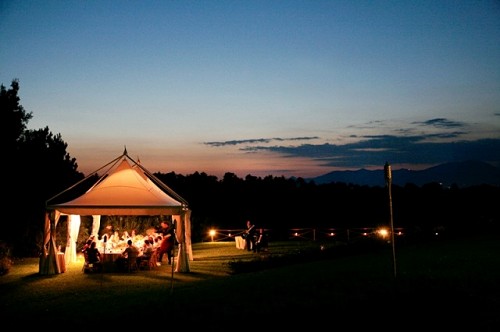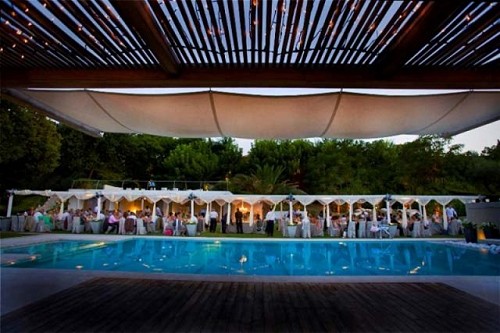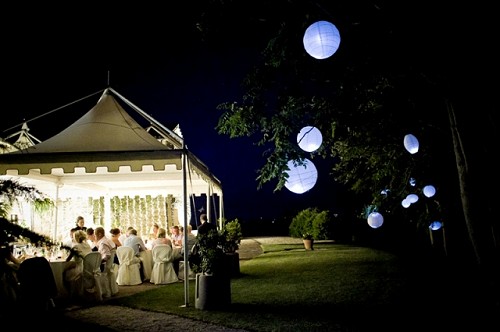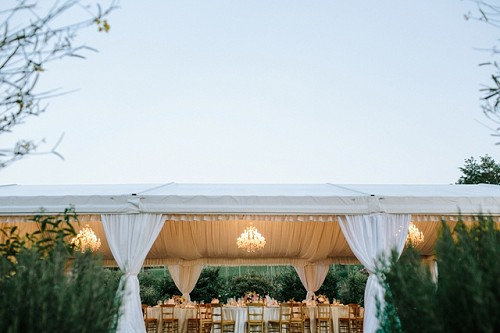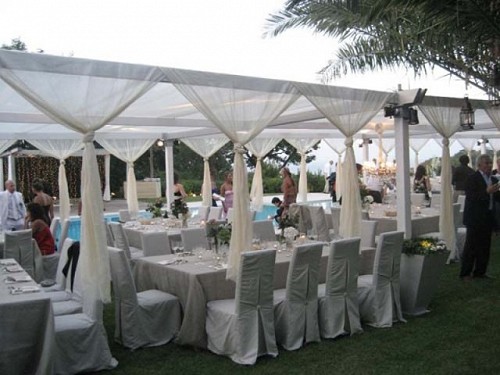 ---
Weddings in Italy are typically very elaborate affairs, and if you are looking for a real Italian experience, your wedding meal will last for several hours! We provide a couple of options for chefs which you can choose from - both of which are highly qualified and we recommend without hesitation and will prepare a memorable and authentic Italian meal.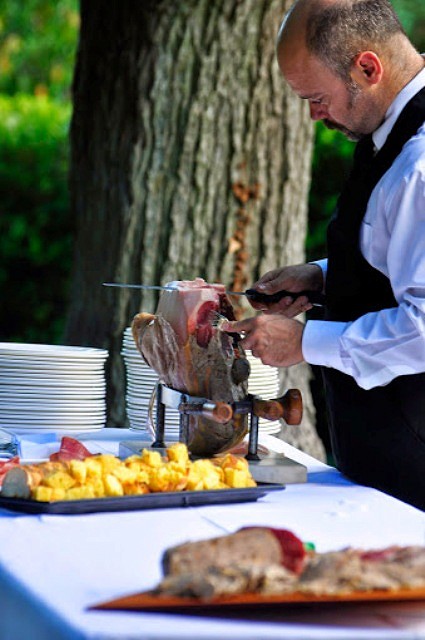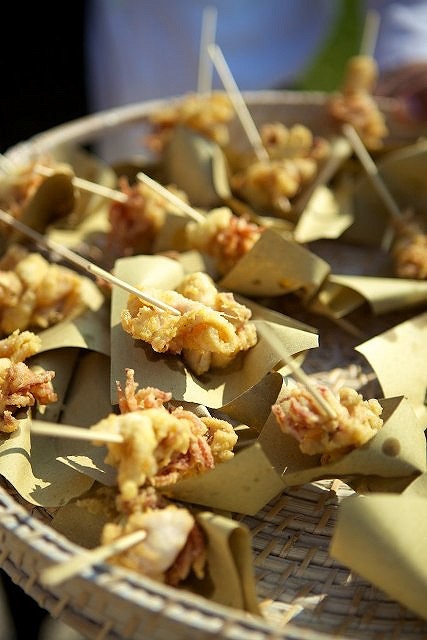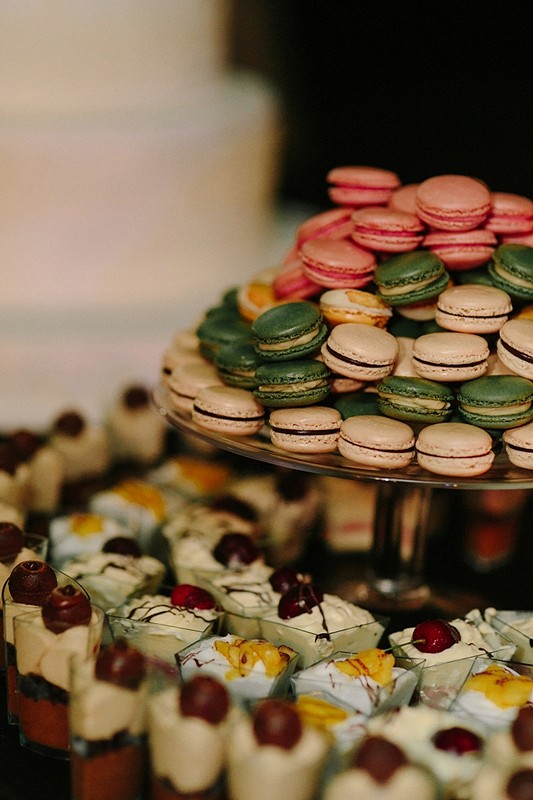 But of course, simpler options are available, and the meal and setting can be designed to match your idea of a perfect wedding dinner. During the meal we can organise live music, perhaps in the form of a string quartet, and after dinner a live band or a disco can be arranged with dancing on in the garden under the olive trees – close enough for all to enjoy, but just far enough away so that those left at the table can continue to chat easily.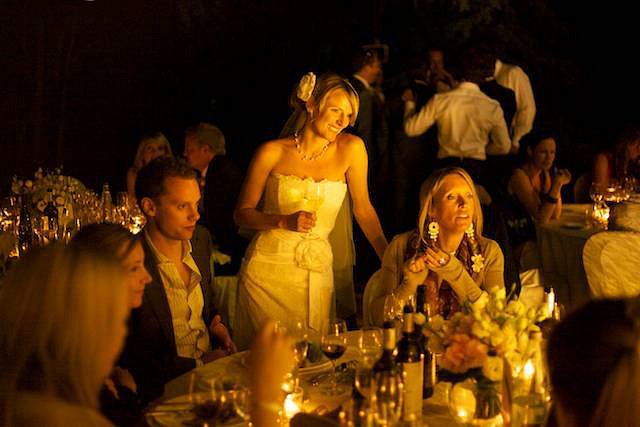 Villa Prati offers an exceptionally high level of accommodation with many pieces of antique furniture, and wonderfully comfortable sofas and beds. It is a large villa with 7 double bedrooms (sleeps upt0 14 guests) so it is perfect for the close family to stay all in one place. There are other villas / countryhouse just a couple of minutes drive to the house and a lovely comforable family run hotel just 1 km away from the villa. We will send you a detailed list of the various accommodation in the vicinity for your guests.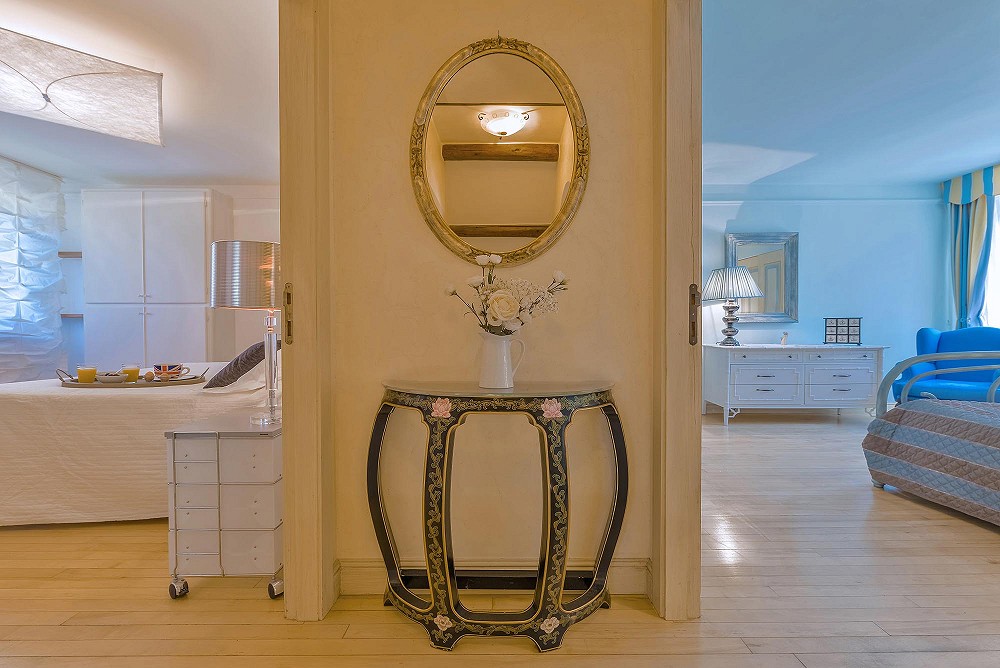 On the ground floor you will find a large openplan fully fitted kitchen/ dining room with a large fireplace. Each part of the house has its own unique character and charm, and has been furnished in an individual style. From the kitchen you will walk into a large comfortable sitting room with large screen tv, a piano and a chess table and a library with a large selection of books and dvds for guests to enjoy. On the ground floor there are also 2 comunicating bedrooms with a bathroom – perfect for a family with children. On the first floor there are 3 double bedrooms, one of which with en –suite shower room, while the other 2 share a large family bathroom.
The second floor (the Attic) accommodates 2 large double bedrooms both with en-suite bathrooms (one has a shower cabin and the other has a bath and shower). All of the bedrooms have comfortable high quality mattresses and crisp cotton bed linen which is changed weekly. Bath towels and pool towels are provided for the guests and will be changed weekly. Mosquito nets are fitted onto each window of the house allowing fresh air to circulate. The house is fitted with a WiFi connection throughout.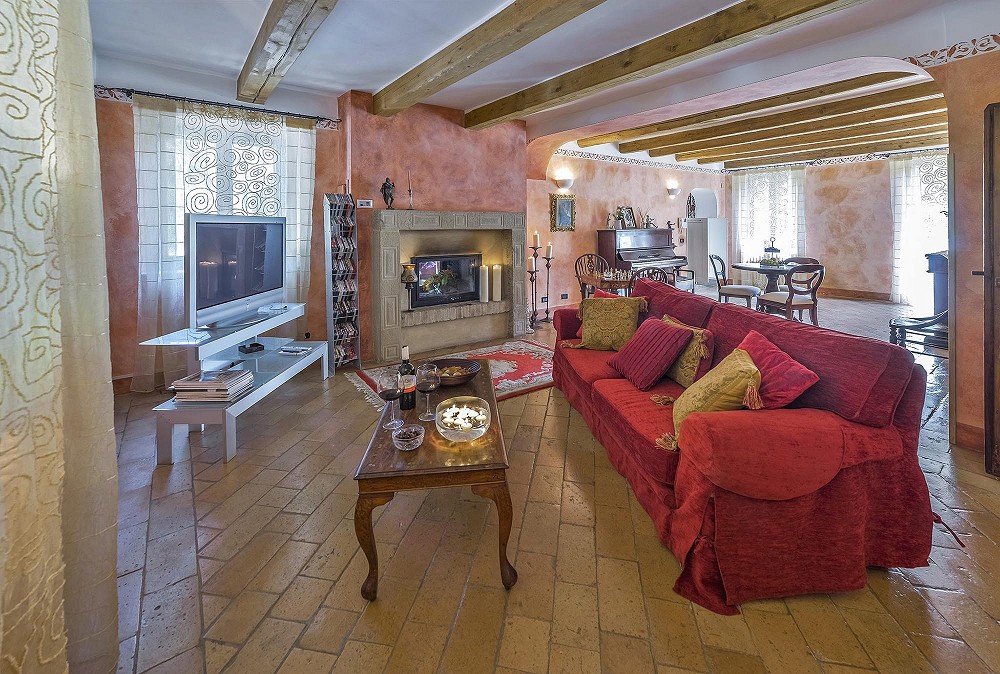 Outside the property, there are delightful mature gardens, with excellent views of the surrounding countryside. Guests can make full use of the 7 ×15 m swimming pool. Clubs and balls are available. There are numerous hideaways in which to relax in the peace and tranquillity of the countryside, where the only sounds are the occasional tractor or perhaps the bark of a dog.
Inside, we have paid enormous attention to detail,high quality Christy towels for both bathroom and pool are offered, and the sheets are fresh cotton.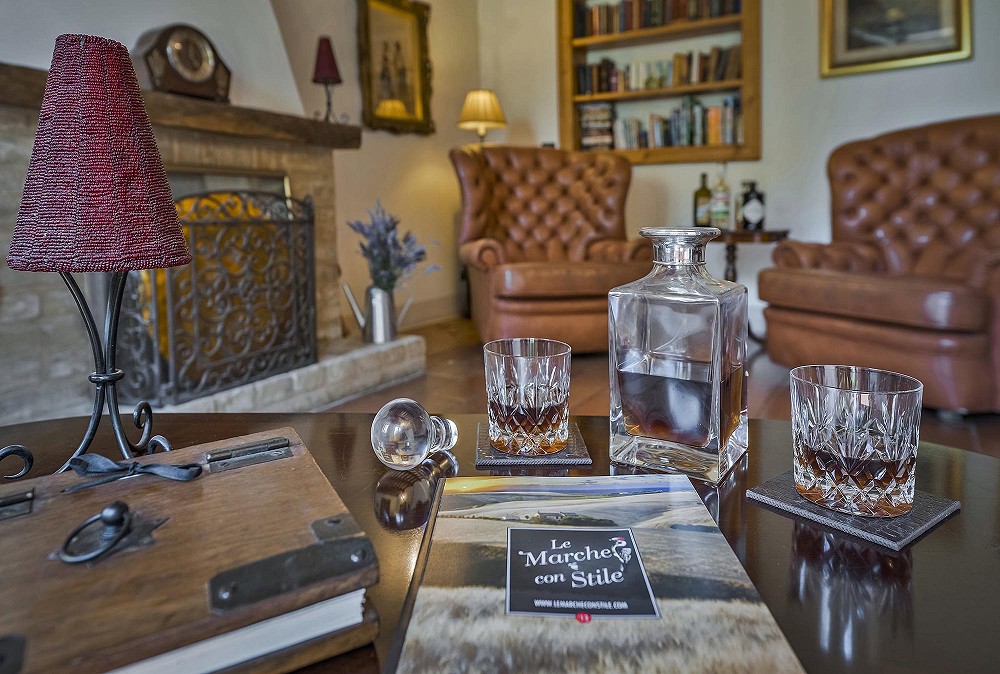 Prices include cleaning once a week, pool maintenance services, and gardening however we can arrange extra cleaning upon request. Meals can be provided for small or large parties at any time during your stay.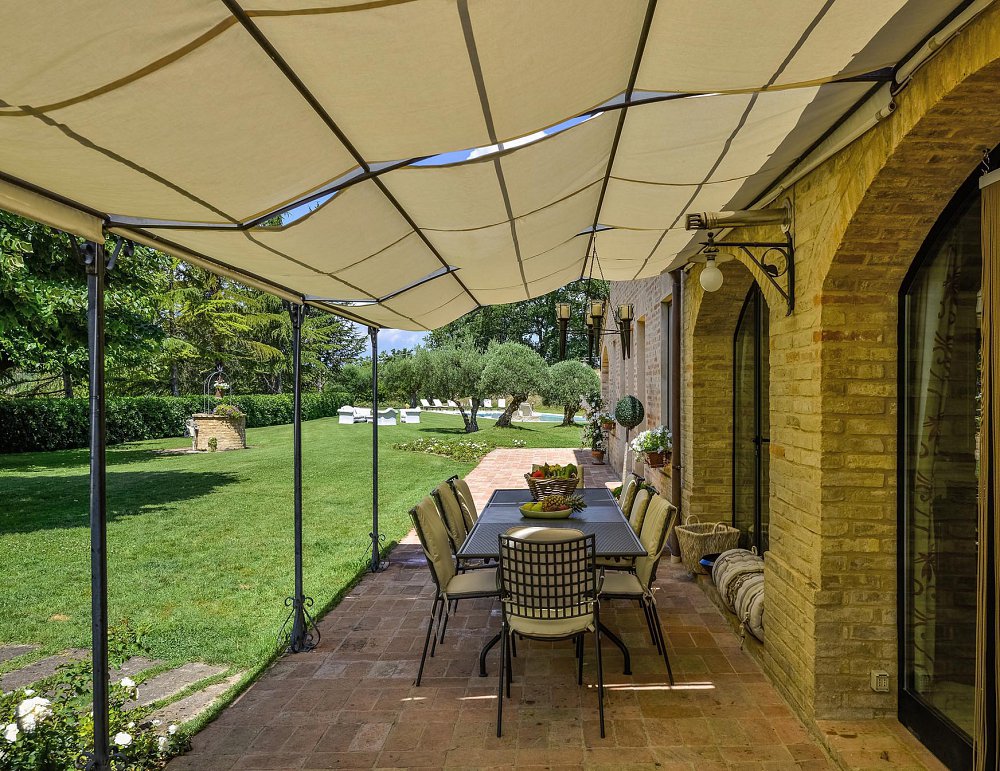 We believe that this location offers a unique opportunity for a private wedding that is specifically designed to meet your requirements. The ability to accommodate your guests as well as the immediate wedding group – particularly with the flexibility of separate sitting rooms and kitchens – ensures a stress free occasion, and the private chapel adds that extra special something to the event.
Wedding Arrangements
All the wedding arrangements will be made for you, but we need to know what you would like, and we need to understand something about you. Do you want photographs or video? What sort of flowers and music do you like? Do you need transport for guests, or beauty treatments? At villa prati, we can offer everything from full board for you and all your guests, to organising bookings and transport to different local restaurants. If you prefer self-catering, we can provide any special meals during your stay. In terms of the ceremony, the chapel is consacrated and used for religious ceremonies or blessings. If there are more than 50 guests we can arrange for a gazebo extention to the church or we can suggest some wonderful larger churches around and arrange transport to and from the church. If you prefer a civil ceremony then we can arrange this within the ornate town hall in the local village of Mogliano or you may prefer to get married in you home country, and come to Italy for a 'symbolic' wedding. The choice is yours. There are, however, various issues relating to paperwork that need to be attended to in advance of the wedding, and it is usually better for the bride and groom to arrive in Italy at least 3 days prior to the wedding. This has other advantages – not least that you have some time to relax before the big day. We will take care of all the necessary paperwork, and will arrange an interpreter – plus all the extra requirements that are specific to each couple. You can be assured that your event will be private, exclusive, and customised to your personal tastes.
Supplementary information
Villa Prati is situated in the heart of the Le Marche region of Italy. Le Marche remains one of the hidden treasures of Italy, with some of the most stunning countryside, glorious Renaissance art and architecture, and excellent beaches. It has many similarities with its neighbours, Tuscany and Umbria, and is rich in history. But unlike these neighbours, Le Marche is still relatively undiscovered, and once you have moved away from the tourist resorts around the coast, it is possible to spend an entire fortnight in the region without hearing English spoken anywhere. The many beautiful Renaissance towns have retained their original glory, and are unspoilt by souvenir shops. The food is true Italian, and whether you love fresh fish, home made pasta, or just a local pizza you are unlikely to be disappointed by your meal – or by the price! The wines of the region are delicious, so you will sample wines that you will never find at home. The local town is Mogliano – a beautiful Medieval hill town, completely unspoilt, and a real treasure waiting to be discovered. There are beaches 30 minutes away. Many of them are typical Italian beaches, with lines of sunbeds and parasols on endless miles of clean sand. We prefer the beautiful beaches of the Conero region. They may be pebbly, but the views are stunning, and the sea is wonderfully clean. Restaurants in the region are excellent and very affordable. The Italians tend to keep the best of the local wines to themselves, so there is a wonderful voyage of discovery to be had if you are a wine lover. We can recommend some of the best local restaurants to you, and make any necessary reservations. We can also provide an information sheet on the Le Marche region for you and your guests on request.
Information required
In order to make your wedding at Villa Prati fulfil your every dream, we need some information that will help us to meet your requirements, and provide you with an accurate budget. Please consider the following:
Type of ceremony: – Civil, Religious, Symbolic, Blessing (for Religious, we will need to know your religions)
Bouquet for the bride and bridesmaids
Flowers for the ceremony
Music for the ceremony
Music for the reception
DJ for dancing
Band for dancing
Italian wedding favours
Wedding cake
Photographer
Video service
Hairdresser
Make-up artist
Pre-wedding beauty treatments
Pre-wedding supper
Champagne breakfast on wedding day
Wedding reception
Additional catering requirements for the remainder of your stay
Menu printing
Transportation from and to airport
Restaurant requirements
Additional guests (in excess of 16) requiring accommodation
Any tours or activities require
Each wedding at Villa Prati is a unique and very personal affair, and we need to begin to understand you as individuals. We don't just want to know whether you want flowers or not, we need to know what are your favourite flowers, what colours you like, what the bridesmaids might be wearing, so that we can get it just right. Similarly, we need to understand the sort of reception you would like – a buffet or a formal meal? If you want to get married in the morning (Italian weddings are often late in the afternoon), will you want your reception at lunch time – and if so, what about food in the evening? Do you want vintage wines, or local wines? The above list is therefore provided as food for thought. We are happy to discuss each of these items with you in more detail, and can send you a questionnaire to complete in more detail. To find out more about prices involved in weddings at villa Prati please download our wedding budget guidelines
Contact details
If you are interested in making a booking, or would like to make further enquiries, please contact Daniela De Luca at:
Tel: 0039 3387970993
Email: info@villaprati.com or danieladeluca@marche-weddings.com
A wedding in Italy is a unique and special event that requires a unique and special location. Villa Prati offers you all that you could need – wonderful and unspoilt countryside, and a beautifully restored Italian country house with a small private chapel just at the bottom of the hill. The chapel will hold up to 50 guests. The high-beamed ceiling and thick stone walls give the chapel a real feeling of peace and tranquillity, creating all the atmosphere you need for your special day. It will make your wedding a very private and unique event.