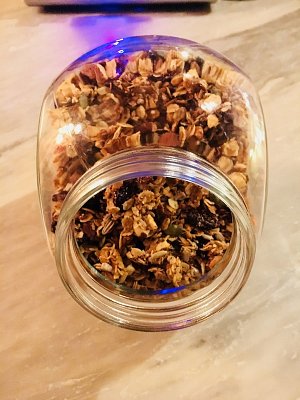 Homemade Granola
19 January 2018
It has taken me a while to get round to writing this but I'm finally here. My homemade granola last summer had so much success that I promised I'd post the recipe on our blog so you can made this delicious treat at home. It has taken me a while to get the ingredients right and now I am happy with the result and would love to share it with you. The thing I love about this is that it is packed with goodness and it is truly delicious whether eaten as a snack on it's own, for breakfast served with fresh fruit and yogurt or added to your favorite morning cereal or porridge.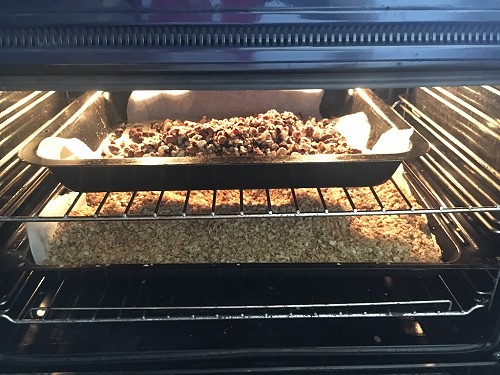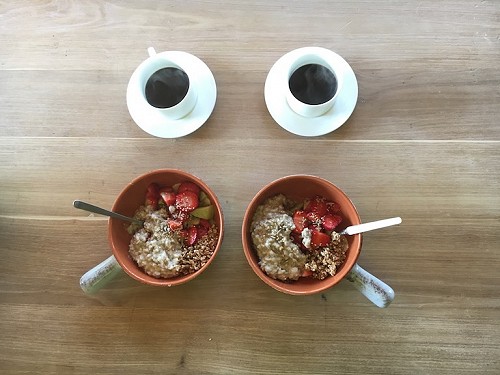 Ingredients:
Large rolled oats 300 gr
Raw honey 4 large tablespoons
Coconut oil 1 large tablespoon
Nuts (I use almond, hazelnut, walnuts but you can use whichever you like) 2 handful
Pumpkin seeds 1 tablespoon
Linseed powder 1 tablespoon
Sunflower seeds 1 tablespoon
Raisins 1 table spoon
Dried cranberries 1 tablespoon
Coconut flakes 1 tablespoon
Method
Lay your large oats in a baking tray and add half the honey and all coconut oil and mix well. Place in the oven on a low heat (80 degrees) for about 15 minutes (mixing every now and then to make sure it doesn't burn). It should be a light golden colour. Remove from the oven and add the nuts and seeds and dried fruits and if necessary add the rest of the honey and mix again then add to the oven for another 15 minutes mixing every now and then. It is ready when it turns golden and the nuts are crunchy. I hope you enjoy this as much as I do!