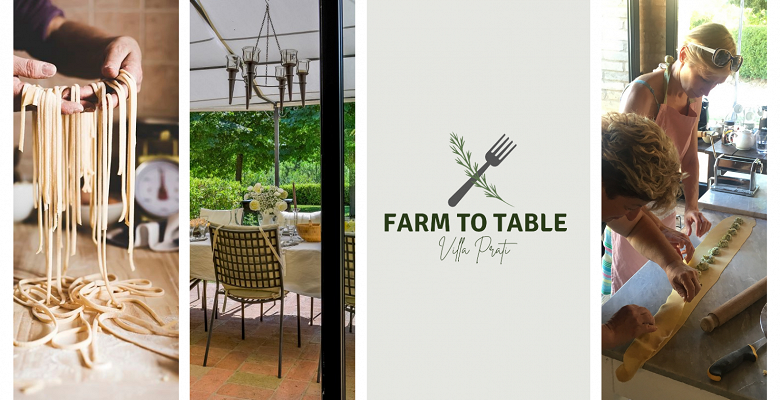 9 Reasons why you don't want to miss our cooking retreat!
09 February 2021 by daniela de luca
---
Did you know that le Marche is the second region of Italy and the fifth in Europe for longevity thanks to healthy eating habits and lifestyle? We will introduce you to local artisans and experts in food who will share their culinary secrets and traditions that have been handed down from generation to generation. You will be taught simple tricks which can be adapted to your busy lifestyle and which will make such a difference to your health and wellbeing!
Your host, Daniela, originally from Yorkshire, has lived in Le Marche for 25 years and is incredibly passionate about food, cooking, Italy! She will be your host and personally accompany you on all the tours. She will teach you how to save time and money and prepare healthy genuine food with local seasonal produce.
We have also selected amazing chefs who will join us at the villa and give hands on cooking lessons showing you how to prepare a meal from scratch which we will then enjoy with some delicious top wines from our region.
You will get to take home a recipe book with so many juicy recipes and invaluable cooking techniques. An absolute game changer!
You will also be gifted a goody bag packed with amazing treats typical from Le Marche Region.
Le Marche is full of hidden treasures which has taken us years to discover and I will show you around all the best places and introduce you to the true experts in the field"! You will get to explore some of the best parts of Le Marche, nominated "the second best region in the world" by the lonely planet's 2020 guide!
We have thought about everything for you. All you need to do is book your flight and leave the rest to us! We will make sure you feel at home and have an unforgettable time!
You will meet likeminded people who share your passion and make friends for life.
Book now with our stress free cancellation policy! We totally understand the uncertainty we are living in and want to give you peace of mind by promising you a total refund of your deposit should travel be restricted by your government. For more details pleas visit our terms and conditions.